Celebrating Dry-Wine January
After all the free-flowing alcohol during the holiday season, it's a popular trend to detox by getting into the spirit of cutting out the spirits. This detox [usually] lasts the whole month and is given that catchy title of, "Dry January" – just rolls off the tongue.
Here at Hester Creek, we are getting into the spirit of celebrating Dry-Wine January by enjoying some of our favourite red wines with some hearty winter meals. But this also got us thinking about what defines a wine as dry, so we've put together a little guide to help you out the next time you're tasting wine and/or choosing a wine to pair with food.
When we're talking about how dry a wine is, we're referring to how much residual sugar (RS) is left in the wine after fermentation. During fermentation, yeast consumes the natural sugars from the grape juice (called, "must"). Whatever is not consumed by the yeast is the residual sugar in the wine. This is measured in grams per litre (g/l).
Here's a handy chart to help you determine the sweetness level of your wine:
| | |
| --- | --- |
| Dry | < 15g/l of RS |
| Off-dry | 15 – 30 g/l RS |
| Medium | 30 – 50 g/l RS |
| Sweet | 50 – 100 g/l RS |
| Very sweet | > 100 g/l RS |
By this scale, all the wines we serve and sell at Hester Creek are considered dry or off-dry (in the case of our Ti Amo sparkling). If you're still lucky enough to have one of our Old Vine Late Harvest wines in your cellar, then you have what would be considered a sweet wine.
In contrast with our Ti Amo, our Old Vine Brut, at 1.7 g/l of RS, is a dry sparkling where "Brut" means, "very dry."
Keep in mind that even if a wine is technically dry, it might have a perception of sweetness due to the wine being fruit forward, as is the case with our Rosé (coming February 2023!). Each individual will have their own perception of sweetness on the wine, and it is always important that you listen to your own palate and buy the wine that you like best.
The Wine Shop is open for complimentary tastings daily from 10 – 4 throughout the winter season. Come in and learn more about our wines and what foods pair best with each one.
Can't make it in? We have wines available in our online store and through the Terra Unica Bench Club.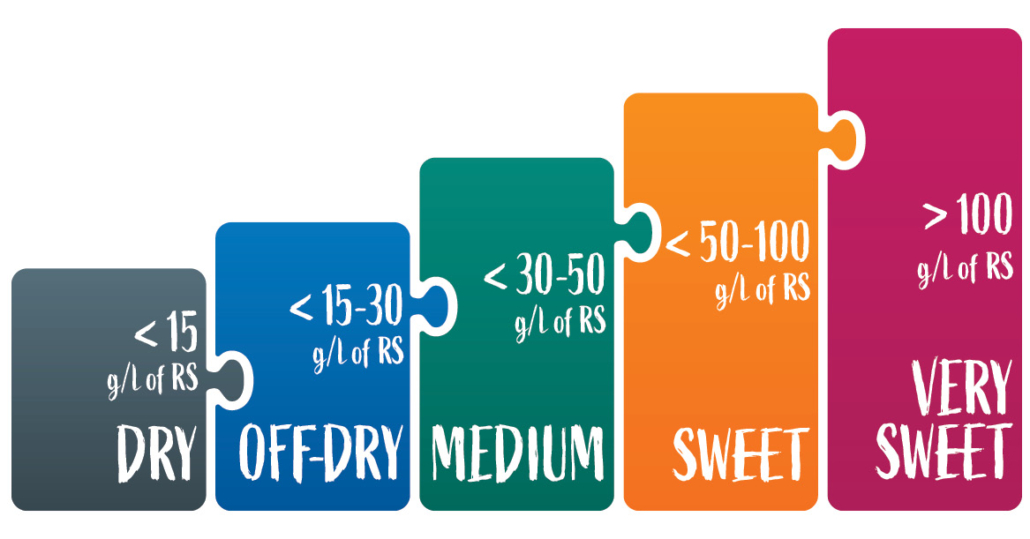 https://hestercreek.com/wp-content/uploads/2019/04/logo.png
0
0
Sarah Lefebvre
https://hestercreek.com/wp-content/uploads/2019/04/logo.png
Sarah Lefebvre
2023-01-09 15:58:12
2023-01-09 16:05:11
Celebrating Dry-Wine January