Food and Wine Pairings:
The art of pairing food and wine is a very personal and pleasurable experience. Join us as we introduce you to the world of wine and food from Hester Creek's perspective. Approximately 30 minutes and a great value at $10 per person.
Offered seven days a week through the summer at 11:30am, 12:30pm, 1:30pm, 2:30pm and 3:30pm. Reservations recommended for groups larger than four.
We are pleased to offer complimentary shuttle service to all of our Oliver/Osoyoos guests as part of our dinners and cooking classes! For guests travelling further, we will be happy to assist in arranging a shuttle service for you.
Cooking Classes:
At Hester Creek Estate Winery we offer you the rare experience of interacting with an acclaimed chef in an intimate setting. You are one of only 14 guests seated at a granite island in our state of the art demonstration kitchen. Multi-course menus skillfully pair locally sourced, seasonally inspired flavours with our award winning wines. Watch as the chef prepares each course before you and shares little known culinary secrets. Take home the recipes as well as the memory of a truly unique experience.
---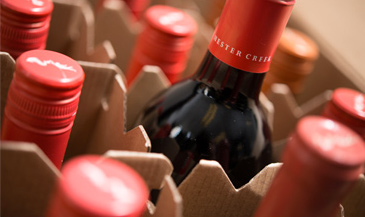 Join the bench club today
---
BBQ Lunches:
Our family style, spit roasted BBQ lunch allows you the opportunity to relax on our private Tuscan patio every Friday through the summer. Beginning at noon with a wine reception, guests can expect to be pampered for a good portion of the afternoon sharing in the passion of local farmers and producers. Reservations are recommended.
Music on the Patio:
The Okanagan Valley is home to an incredible array of talented and up-and-coming musicians. These musicians are carefully chosen to suit the culture of Hester Creek. As Director of Hospitality, Roger Gillespie would say, "All things good in life, wine, food and music". Join us from 1-4 every Saturday all summer long, enjoy local artisan cheeses, fresh deli offerings and a glass of award winning wine. All musical entertainment is complimentary.
Gusto d'Italia at Hester Creek:
Join Hester Creek as we take you through a taste of Italy, an expertly paired wine and culinary evening. Multiple courses of locally-inspired Italian-themed cuisine each paired with the award-winning wines of winemaker Rob Summers. This dinner takes place during the fall wine festival, October 6,7 & 8 -2015, at a cost of $120pp +tax +15% grat, reception at 6:30pm, dinner at 7:00pm.
Make your evening complete by staying at The Villa at Hester Creek. Go to The Villa for rates & amenities and booking information.
As always please call the winery to book tickets for events or a stay at the Villa: 250.498.4435