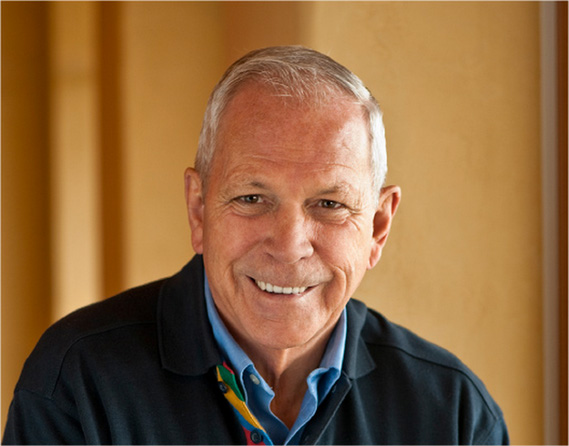 Curt Garland
Owner
Born and raised in Prince George, BC, Curt Garland had a connection with British Columbia's beauty from the start, but he also wanted to experience the world and has travelled to many countries. When Curt saw Hester Creek in 2004, the similarities between the Mediterranean and Oliver seemed immediate and he couldn't help but involve himself in the wine industry. Curt purchased Hester Creek just a few months later in May 2004. In his limited spare time, Curt enjoys flying, hiking, fishing, and camping.
Rob Summers
Winemaker
Hailing from the Niagara region, it seems natural that Rob Summers figures large in the Canadian wine industry. After acquiring an Honours Degree in Food Science (BSc, Hons) from the University of Guelph he worked at Hillebrand Estates, Henry of Pelham, Cave Spring Cellars, and Peller Estates. While at Peller, Rob directed VQA winemaking for two vintages in the Okanagan where he saw the vast potential that the south Okanagan Valley held, and was inspired to relocate his family to Osoyoos. He joined the team at Hester Creek Estate Winery in 2006 and his signature winemaking style has since gained accolades from his fellow winemakers and seasoned wine experts alike.
Mark Sheridan
President
Born and raised in the Barossa Valley in Australia, and after earning a Bachelor of Agriculture Science at Adelaide University, Mark went on to work for some of Australia's largest wine producers. Mark was attracted to BC, as he saw the Okanagan as the world's next wine frontier, so in 1999, he moved to Canada to be director of vineyard operations for Vincor Canada. He was recognized for his talents and called "a rising star in a young industry". Now, as Hester Creek's President, Mark oversees all aspects of the winery's business, from viticulture through to the finished wines and then into the marketplace.
Roger Gillespie
Director of Hospitality
Roger Gillespie was born and raised in Winnipeg, but has worked throughout Canada in the restaurant business over the past 20 years including stints in Jasper Park, Alberta and Tofino and Whistler in BC. He first visited the Okanagan in 1998 and fell in love with the region for all it has to offer food and wine lovers. He eventually moved to the valley as food and beverage manager at the Harvest Golf Club in Kelowna. In 2004, he moved to Summerland and worked for Sumac Ridge Estate Winery and See Ya Later Ranch until he opened his own restaurant in Summerland, the Victoria Road Deli & Bistro, in June 2008. There he gained a following for his commitment to seasonal local ingredients, serving heart-warming food, and his welcoming service. Roger loves food, wine and music and when he is not cooking he's enjoying time with his wife Megan and his five children or tending to his 15 varieties of Heirloom tomatoes.
Grace Raber
Accountant
Grace started crunching numbers at Hester Creek in 2005. Coming from the accounting firm of White Kennedy in Penticton she was well versed in accounting procedures, but was thrilled to make the jump into the wine industry when the position at Hester Creek opened up. Before she found accounting, Grace spent 13 plus years living in Mexico as an administrator for a condominium development and teaching aerobics. She was born and raised in Vancouver and married Brian in the summer of 2010. After experimenting with life as far north as Haida Gwaii and as far south as Zihuatanejo, Mexico, Grace has finally – and happily – settled in the Okanagan. However, in a perfect world Grace would be in the sun on Troncones Beach, near Zihuatanejo in Mexico, enjoying serenity and peace with no cell service.
Robert Smith
Director of Sales
Robert Smith joined the winery after working with Vincor Canada, where for the past 13 years he held the position of Sales Manager for the Okanagan. He knows everyone and is well liked for his easygoing nature and professionalism. In what seems like a lifetime ago, before joining the wine business, Robert spent several years in the Whistler restaurant scene, notably opening Bearfoot Bistro. While his restaurant, hotel and hospitality experience are helpful with all aspects of the winery, his areas of responsibility are associated with sales. Robert lives in Penticton with his wife.
Mark Hopley
Winemaker
Mark Hopley is a rare breed: an Okanagan local. Mark grew up in the Okanagan and has been interested in the craft for as long as he can remember. After studying winemaking and viticulture at Okanagan College, Mark worked at Sumac Ridge Estate Winery, at Kraze Legz winery in Kaleden, then as Assistant winemaker at Road 13 in Oliver. He started at Hester Creek in January 2013, where he's thrilled to have access to an incredible vineyard, cutting-edge equipment and a state-of-the-art cellar. Mark aims to make wines that are fruit-driven with soft tannins and integrated oak ― wines that can be laid down but also enjoyed now. He lives in Penticton with his wife Sue, twin daughters, Emma and Nicola, and a wheaten terrier named Brady. In his time off, he enjoys gardening, raising Koi, golfing, fishing, spending time with his family and of course, a great bottle of wine.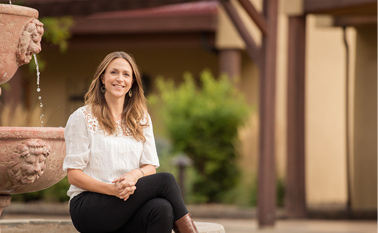 Melissa McLaughlin
Villa Manager
The best part of Villa Manager Melissa McLaughlin's role is getting to know the guests, hearing their stories and helping them enjoy Hester Creek and the Okanagan Valley. Melissa was born in Vancouver and raised in Regina, Saskatchewan. After completing university in Ottawa, Melissa moved back to the West Coast to settle in Victoria where she worked in the sales industry for over 10 years. In 2009, Melissa decided to follow her passion for travel. Spending four years living, volunteering and working abroad, she adopted new insights and ways of living. Whether in Argentina, Chile, Spain, Ireland or New Zealand, Melissa did what she could to soak up the culture, living and learning wherever she found herself. In Melissa's spare time you'll find her playing squash, running, playing the guitar, cooking or spending time with friends. She sees hospitality as her opportunity to pay it forward, passing on great moments and kindnesses she received in her travels.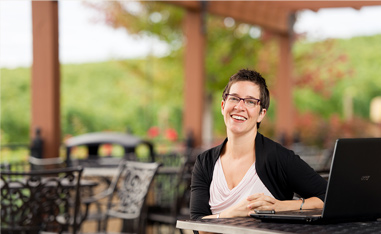 Sarah Lefebvre
Communications Manager
Sarah Lefebvre has always been in the wine industry. In fact, she attended her first crush at three weeks old! While she worked for years in optometry, Sarah has also had wine on her mind through her parents' wine jelly business. Beyond family association, she has also taken a distance education course in wine and winemaking from UC Davis and is an amateur winemaker. Her communications background also comes through her family's business, where she worked with marketing and social media communications. Sarah lives in Oliver with her husband and two children.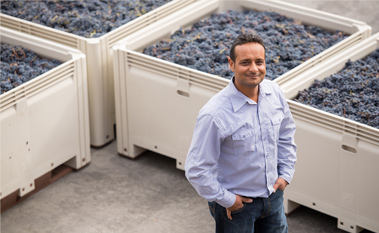 Iqbal Gill
Vineyard Manager
Iqbal is Hester Creek's longest standing employee, starting here in 1995. He has seen tremendous change and growth at the winery. Iqbal grew up in India and immigrated here with his parents and brother in 1993. Coming from an agricultural background, his family purchased land and now have a 15 acre orchard of apples, cherries, and grapes. Iqbal was married in 1995 and has 2 children, born in 97 and 2000.
Marie Hebrard
Laboratory Manager
Peter Baier
Shipping/Receiving
Sherrie Stickle
Accounting Assistant
Sharon Enkirch
Villa Housekeeping Supervisor
Katherine Armstrong
Administrative Assistant
Bruce Hibbard
Sales Representative